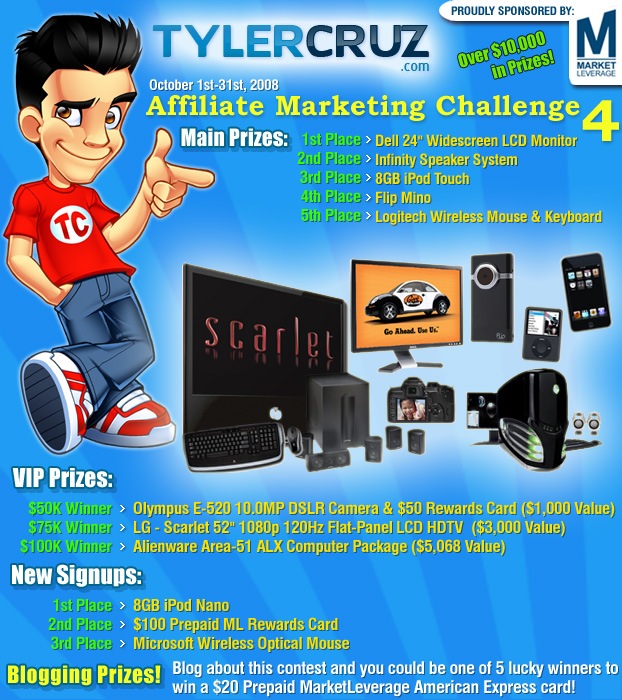 Contest Page: Affiliate Marketing Challenge 4
Contest Prize: *see above*
Contest Deadline: October 31, 2008

Ways to Win:

Blog about the contest & win '$20 AMEX Reward Card'

Sign-up to Market Leverage, and be the top Affiliate before October ends.
Gee! I forgot this

Affiliate Marketing Challenge

again! Actually I promise myself to join but because I'm busy with other thing I forgot to join ML. Too bad! I'm hoping for a part 5 of this one, with the success of previous challenges it's not impossible I think ;)

I'm hoping I would win that $20 from ML.